Payments Terms
1. Introduction
Welcome to InvoiceNow Payments! "InvoiceNow Payments" is a set of features designed to enable you ("End Customer") to pay invoices you receive from InvoiceNow users ("Merchants"). In addition to our Terms and Conditions (available at https://invoicenow.app/site/terms/terms-and-conditions) and our Privacy Policy (available at https://invoicenow.app/site/terms/privacy-policy) , these InvoiceNow Payments Terms ("Payments Terms") apply to End Customers who pay through InvoiceNow Payments, so please read them carefully.
By submitting a payment or otherwise using InvoiceNow Payments, you agree to these Payments Terms.
To pay an invoice through InvoiceNow Payments, you must provide valid and complete credit or debit card information. If you make a payment, you represent and warrant that (i) you are legally authorized to make such payment and provide your payment information, without violating any laws, regulations, terms or agreements relating to your use of credit or debit accounts, and (ii) your accounts have sufficient credit or funds available to complete the payment. InvoiceNow does not charge a separate fee for End Customers to use InvoiceNow Payments. You remain solely responsible for all amounts owed to your Merchant (including if InvoiceNow Payments does not successfully process your payment) or your bank, card issuer, mobile carrier, or internet service provider. Your Data.
Your payments are processed through our payments partner (currently Stripe) ("Payments Partner").The Payments Partner uses your payment information as described in its own privacy policy. InvoiceNow may also collect certain information from you (or receive it from the Payments Partner), which we use in accordance with our Privacy Policy. We may offer features to allow you to store your payment information with the Payments Partner or create an account for future payments. If you wish to delete or modify stored payment information, please contact us at contact@invoicenow.app.
2. InvoiceNow Disclaimers
Any purchase or payment is solely between you and the Merchant; InvoiceNow is not party to your transactions and assumes no liability or responsibility for any products, services or offerings of any Merchant. InvoiceNow is not your bank, agent, or trustee or otherwise involved in the flow of your funds or payments. Any payment dispute must be resolved between the Merchant and you. To the maximum extent permitted by law, InvoiceNow makes no warranty and assumes no responsibility or liability for InvoiceNow Payments or any disputes, chargebacks, overcharges, delayed payments, insufficient funds, expired cards, circumstances beyond our control (including without limitation power outages, service interruptions or otherwise) or other issues relating to transactions made through InvoiceNow Payments.
3. Modifications 
Notwithstanding anything to the contrary, we may modify, suspend or terminate InvoiceNow Payments or these Payments Terms at any time. Modifications to these Payments Terms will be effective upon posting and will apply for any future payments you make through InvoiceNow Payments.
Last Updated: July 20th, 2020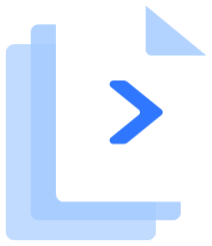 InvoiceNow
InvoiceNow is a simple and affordable mobile application that allows you to create professional invoices for your small business in minutes